The Northern New York Agricultural Development Program 2021 projects, and final results reports as available, are linked below.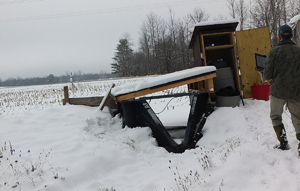 AGRICULTURAL ENVIRONMENTAL STEWARDSHIP & WATER QUALITY RESEARCH
Quantifying Long-Term Agronomic and Water Quality Impacts of Tile Drainage in NNY: Year 4
Quantifying Surface Runoff and Tile Drainage Nutrient Losses in Edge-of-Field Plots: Year 4

DAIRY RESEARCH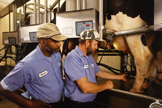 Dairy Workforce: E-Learning Training Systems as an Educational Approach for Dairy Farm Workers and The Effect on Milk Quality: Phase III
Evaluation of Calf Barn Ventilation and Its Impact on Calf Health, Growth and Performance
Evaluating Transition Cow Health on NNY Dairy Farms and Associations with Feeding Management Practices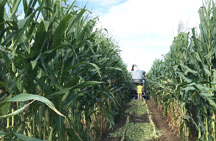 FIELD CROPS RESEARCH
Breeding Alfalfa Cultivars with Higher Resistance to Alfalfa Snout Beetle: 2021 On-Farm Selection of Surviving Alfalfa Plants
Corn Silage Soluble Starch as Influenced by Kernel Processing Score and Kernel Type
Expanding Adaptive Nutrient Management Options for N and P Management in Corn
Glyphosate-Resistant Horseweed (Marestail) Control in Soybeans
Is Soil Compaction a Big Driver of Corn Yield?
Maximizing Grass Quality of Alfalfa-Grass Mixtures: 2021
Soil Sampling for Agronomic and Environmental Risk Assessments in Zone-Based Management in the Era of Technology
Whole Farm Sustainability Assessments: Protecting the Environment and Saving Dollars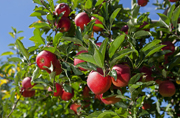 HORTICULTURAL RESEARCH
Establishing New Commercial Fruit Crops for Northern New York: Juneberry, Aronia, Honeyberry, Elderberry
Extending the Season in Northern NY with Brassica Crops with Winter Broccoli Trial Result (updated May 2022)
NNY Precision Apple Orchard Management: Utilizing Computer Models and Additional Thinning Materials for Precise Crop Load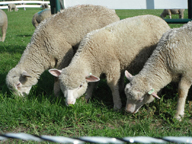 LIVESTOCK
Comparing Summer Lamb Feeding Strategies: Preliminary results (Sept. 2021)
FINAL REPORT

MAPLE INDUSTRY RESEARCH
Solving the Dilemma: Alternative Maple Tubing That Prevents Clogging and Increases Production
Photo credits (from top): Edge-of-field field drainage plot (Miner Institute); dairy workers (USDA/Keith Weller); corn research (Joe Lawrence); Gala apples (USDA/Peggy Greb); lambs at CCE St. Lawrence County Extension Learning Farm, Canton, NY (Betsy Hodge); maple tubing research at Uihlein Maple Research Forest, Lake Placid, NY (Adam D. Wild).