Note: Please call ahead to confirm dates and details. Please watch for pre-registration requests prior to event date and be aware of any COVID-19 restrictions that may be in effect.


  27th Annual North Country Crop Congresses
FEBRUARY 21, 2023, CCE Lewis County, Lowville, NY
FEBRUARY 22, 2023, Miner Institute, Chazy, NY
Details and pre-registration: https://ncrat.cce.cornell.edu/event_preregistration_new.php?id=2029
Lunch included. NYS DEC pesticide applicator credits offered.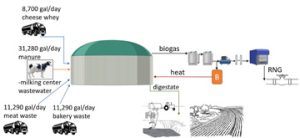 JANUARY 17, 2023, 10 am-3 pm, Watertown, NY:  Elks Lodge
JANUARY 18, 2023, 10 am-3 pm, Lowville, NY: CCE Lewis County Education Center
2023 Dairy Days
Program includes NNYADP research updates:
1) the potential benefits of probiotic supplementation for dairy using kefir, a fermented milk beverage traditionally made from cows' milk, to prevent or reduce digestive disease in neonatal dairy calves; and
2) the economic feasibility of manure and food waste co-digestion for NNY dairy farms. Agenda also includes presentations on workforce issues, milk quality , dairy markets, and climate change impact.
Dairy Days are organized by Cornell Cooperative Extension and sponsored in part by NNYADP. For more info, cost, registration: 315-788-8450, tlm92@cornell.edu
JANUARY 14, 2023, 9 am-4 pm, Brushton, NY
2023 Northern New York Maple Conference
Brushton-Moira Central School, 758 County Route 7, Brushton. Workshops, industry expert panels, vendors. Free admission for NYS Maple Producers Association members and students; $20 non-members; lunch provided by Brushton-Moira FFA. Registration/more info:
https://www.myschoolbucks.com/ver2/prdembd?ref=ZZH4VOL3XF082SD_ZZ5X67XF91IRIWD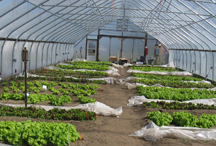 JANUARY 9, 2023, 9 am-12 pm
High Tunnel Winter Greens Webinar
Program includes: Lindsey Pashow, regional agriculture business specialist, Cornell Cooperative Extension Harvest New York: NNYADP-funded project on winter greens production, packaging, pricing, & marketing potential for NNY growers
. Grower Lissa Goldstein, Wild Work Farm, Keene Valley: her experience with managing food safety, washing, and efficiently packing winter greens
. Webinar organizer and Cornell Cooperative Extension Horticultural Specialist Elisabeth Hodgdon, Ph.D.: food safety considerations for leafy greens growers
. Carol Glenister, IPM Labs: biological control of aphids on winter greens in high tunnels
. Cornell Professor Margaret McGrath, Ph.D., Long Island Horticultural Research and Extension Center: managing disease in high tunnel-grown winter greens.
Pre-registration required. Details & cost: https://enych.cce.cce.cornell.edu/events.php, 518-569-3073. This webinar is organized by Eastern New York Commercial Horticulture Program; DEC credits available.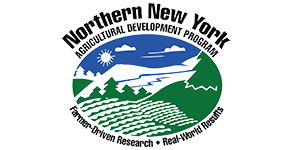 Funding for the Northern New York Agricultural Development Program is supported by the New York State Legislature through the New York State Assembly and administered by the New York State Department of Agriculture and Markets.