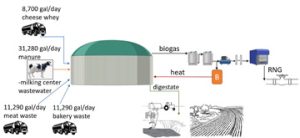 Watertown and Lowville, NY; December 14, 2022.  The 2023 Dairy Days programming on January 17 in Watertown and January 18 in Lowville will include Northern New York Agricultural Development Program (NNYADP) research updates on the potential benefits of probiotic supplementation for dairy calves as well as the economic feasibility of manure and food waste co-digestion for northern New York dairy farms. For more information, cost, and to register for the 10:00 a.m. to 3:00 p.m. program at the Watertown Elks Lodge or CCE Lewis County Education Center in Lowville, call 315-788-8450 or email tlm92@cornell.edu.
With NNYADP grant funding in 2022, the Miner Institute has investigated the potential use of kefir, a fermented milk beverage traditionally made from cows' milk, as a way to reduce or prevent digestive disease in neonatal dairy calves. A 2018 report from the U.S. Department of Agriculture attributed 56.4 percent of pre-weaned dairy heifer mortality on U.S. dairy farms to diarrhea or other digestive issues. A 2020 NNYADP-funded study identified the need to determine the specific cause of neonatal diarrhea in dairy calves to more effectively treat calf illness.
The NNYADP also provided grant funding in 2022 for an economic feasibility case study of the co-digestion of dairy manure and food waste. The project, led by the Cornell PRO-DAIRY Dairy Environmental Systems program, includes analysis of their novel anaerobic digester systems simulation tool. This case study is designed to serve as a model of the process that other farms would use to evaluate the economic feasibility of co-digestion for their farm business.
Presentations focused on workforce issues, milk quality, dairy markets, and climate change impact are also on each Dairy Day's agenda. The 2023 Dairy Days, organized by Cornell Cooperative Extension, area sponsored in part by the farmer-driven NNYADP.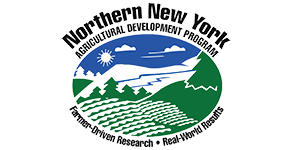 Funding for the Northern New York Agricultural Development Program is supported by the New York State Legislature and administered by the New York State Department of Agriculture and Markets.