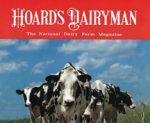 May 19, 2023.  Hoard's Dairyman , The National Dairy Farm Magazine, made note of the NNYADP kefir probiotic supplement research with dairy calves in its E-News Industry Buzz yesterday: https://hoards.com/article-33643-nnyadp-research-results-kefir-as-probiotic-for-neonatal-dairy-calves.html.
Last Month:
April 12, 2023. Click here: https://www.wwnytv.com/video/2023/04/12/ag-report-exploring-kefir-use-calves/ to see WWNY TV 7's Ag Report by Emily Griffin on the NNYADP-funded research by Miner Institute  exploring the use of kefir as a probiotic for dairy calves. Emily interviewed project leader Cari Reynolds and NNYADP Co-Chair Jon Greenwood and visited Greenwood Dairy for the report. Thank you, all!
Click here to read the "Effects of Kefir Supplementation During the First 21 Days of Life on Growth, Diarrhea Incidence, and Antibiotic Use in Holstein Calves" NNYADP 2022 project report.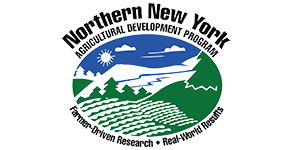 Funding for the Northern New York Agricultural Development Program (NNYADP) is supported by the New York State Legislature through the New York State Assembly and administered by the New York State Department of Agriculture and Markets.