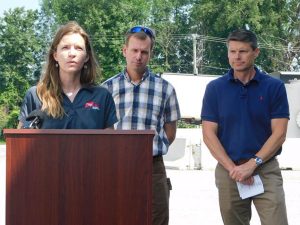 Peru, N.Y.; June 30, 2023.  Assemblyman Billy Jones (D-Chateaugay Lake) joined members of the Northern New York Agricultural Development Program (NNYADP) at Adirondack Farms in Peru, New York today to discuss a 2022 project that assessed the economic feasibility of co-digestion of dairy manure and food waste to produce energy. Jones is a strong supporter of the farmer driven NNYADP and has secured over $1,500,000 in state funding for the organization since 2019.
"Many do not realize that innovative agricultural research is happening right here in the North Country," said Jones. "As dairy farmers across the country continue to face challenges, the Northern New York Agricultural Development Program's projects provide vital data and insights to help our local agricultural industry not only adapt the most recent green technologies, but also be a leader in groundbreaking research. I am proud to have repeatedly secured funding for this program so that they can continue to lead the way in developing agricultural technology and methodology throughout the state."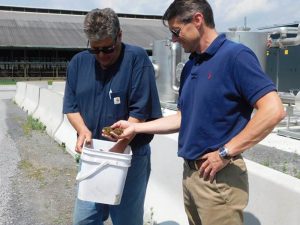 "The research done by Lauren Ray and other researchers with funding from NNYADP, is very beneficial to North Country Agriculture," said Jon Rulfs, co-chair of NNYADP and owner of Adirondack Farms. "Through manure digestion, we can be part of the solution in our nation's response to climate change. Through this research, we are working to bring carbon neutral farming to our region and the state. We are very grateful for the support from Assemblyman Billy Jones for helping to secure funding for the program."
"Farming has changed so much even in the past five years that you cannot even imagine," said Joe Giroux, co-chair of NNYADP. "Northern New York Agricultural Development Program allows our region to be competitive with the rest of the state and nation and provides an opportunity to show ourselves what we have done the last forty years since the program started. From tile drainage to water quality to the air we breathe – our projects do not just benefit local farmers but are a great benefit for the North Country."
This study is in response to the national dairy industry's goal to be carbon neutral by 2050 and a New York State law that went into effect in early 2022 that requires food waste producers of more than 2 tons/week to divert that waste from landfills if there are accepted options within 25 miles for fees not exceeding 10 percent above the landfill tipping rate.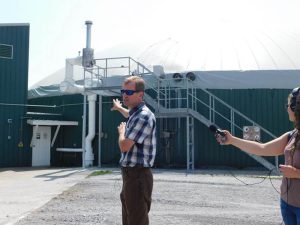 Adirondack Farms is home to an anaerobic digester system that converts dairy manure to biogas that can be used like natural gas to heat homes, power buses, or run cooling systems. the solid digestate produced is separated further resulting in a dry material used as soft bedding for the farm's cows and a nutrient-rich liquid used to fertilize the fields.
Anaerobic digestion and co-digestion systems are manure management systems that can achieve net negative greenhouse gas emissions; they use a series of processes in which microorganisms break down biodegradable material in the absence of oxygen to capture biogas for energy generation. Cornell University Agricultural Sustainability and Energy Engineering Specialist Lauren E. Ray and Cornell CALS PRO-DAIRY Agricultural Engineer Peter E. Wright applied a small grant from the NNYADP to develop two case studies: one re: a farm digester converting dairy manure into electrical energy with the capacity to add food waste for co-digestion, and one re: installation of a new anaerobic co-digestion system to generate renewable natural gas energy. The case studies evaluated information on regional food waste sources, tipping fees, and data from Clarkson University research on micro-anaerobic co-digestion as well as system needs and cost.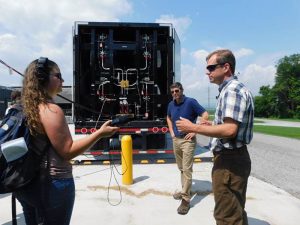 The study found that co-digestion systems are economically feasible and a good investment especially considering the 30 percent federal investment tax credit and the ability to sell the renewable natural gas to a third party. Additionally, researchers discovered that the electricity generation and revenue continue to be a challenge in New York due to low export value and extreme grid capacity limitations. This could lead to substantial upgrade costs for co-digestion systems. However, the study has drawn attention from farmers throughout the state, which has leveraged additional funding to evaluate opportunities for smaller farms and further research into types of food waste sources and other economic variables.
———-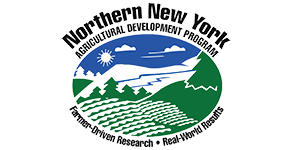 Funding for the Northern New York Agricultural Development Program is supported by the New York State Legislature through the New York State Assembly and administrated by the New York State Department of Agriculture and Markets.