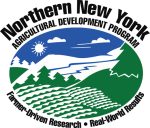 The Northern New York Agricultural Development Program (NNYADP) received $300,000 in the 2022-2023 New York State Budget funding through the support of the New York State Assembly for 14 high priority projects now underway for completion in 2023-early 2024. The farmers who guide the NNYADP prioritize projects for funding. Results will post here when complete.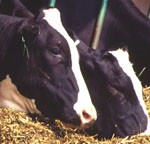 DAIRY
Evaluating the Value of Improving Wind Speed in Dairy Freestall Housing During Summer: A Comparison of Animal Well-Being and Economic Impact Before & After Fan Installation on a NNY Dairy Farm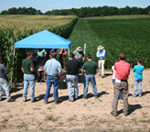 FIELD CROPS
The Value of Manure: On-farm Evaluation Year 2
Comparison of Enlist Corn and Soybean Weed Control Programs
Evaluation of Corn Herbicide Programs With or Without Atrazine
Whole Farm Nutrient Mass Balances and Nitric Oxide (N2O) Emissions: Win-Win?
Satellite-Derived Yield Classification Maps and Yield Stability Zones for Management: Year 2
Is Soil Compaction a Driver of Yield? continued
Cover Crops: Cereal Rye Varieties and Planting Dates for NNY
The Effect of Interseeded Alternative Forages on the Yield & Forage Quality of Corn Silage in NNY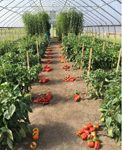 LOCAL FOODS & HORTICULTURAL CROPS
Alternative High Tunnel Crops for Northern New York Growers
Evaluating the New Apple Thinning Material "Accede" Under Northern NY Conditions
Establishing New Commercial Fruit and Nut Crops for NNY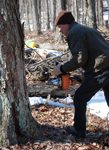 MAPLE & FOREST PRODUCTS
Shrinking Maple Taphole Size to Increase Tree Health