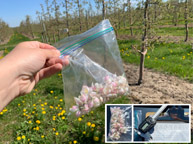 New NNYADP Project Results Video:
Bloom Thinning with the Pollen Tube Growth Model in Northern New York Apple Orchards
March 30, 2022: Click here for the webinar recording of CCE Tree Fruit Specialist Michael Basedow sharing the most recent results of his NNYADP precision apple orchard research evaluating the use of the pollen tube growth model to guide bloom thinning. Northern Orchards and Forrence Orchards participated in this in-orchard research. The video is 17 minutes with details about this research.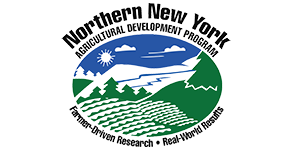 Funding for the Northern New York Agricultural Development Program is supported by the New York State Legislature and administered by the NYS Department of Agriculture and Markets.