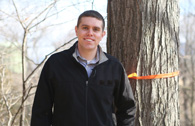 Croghan, NY. The September 7 Maple Tubing Workshop from 9:00 am to 11:00 am at Pierce's Sugar Spigot, 11601 State Route 812, Croghan, NY, will include an update on maple industry research funded by the farmer-driven Northern New York Agricultural Development Program (NNYADP). Cost is $5 per farm; register by Spetember 4 with CCE Lewis County, 3115-376-5270, lewis@cornell.edu.
Northern New York Maple Specialist Adam Wild, director of the Uihlein Sugar Maple Research Forest in Lake Placid, NY, will present information on the 2019-20 NNYADP-funded project that is evaluating the timing of tapping to determine if syrup production and profitability can be enhanced by capturing early sap runs and then retapping before the holes dry shut in a single season to capture later sap flow. New York State Maple Specialist Stephen Childs of Cornell University will take workshop participants through the latest information, technology and research on maple tubing systems and the best way to install them.

NNYADP-funded research has contributed to the growth of the regional maple industry from $5 million per year to a more than $12 million annual impact across the northern part of New York State. The results of recent NNYADP maple research projects are posted at https://nnyagdev.org/index.php/mapleforest/maple/.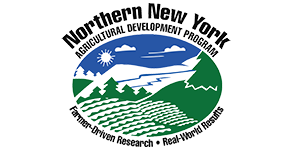 Funding for the Northern New York Agricultural Development Program is supported by the New York State Legislature and administered by the New York State Department of Agriculture and Markets.